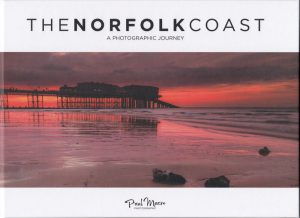 The Norfolk Coast – A Photographic Journey
By Paul Macro
Hardback, £30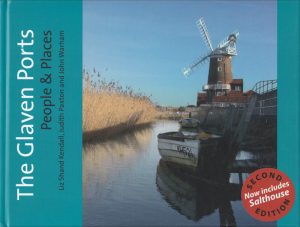 The Glaven Ports – Second Edition
By Liz Shand Kendall, Judith Paxton and John Warham
Hardback, £25.00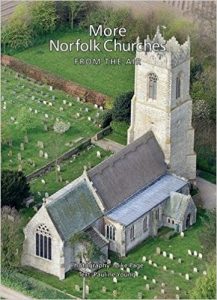 More Norfolk Churches from the Air
By Mike Page
Paperback, £12.95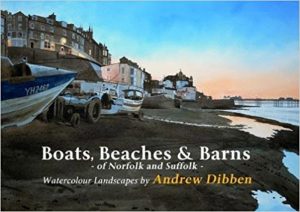 Boats, Beaches & Barns of Norfolk and Suffolk
By Andrew Dibben
Hardback, £30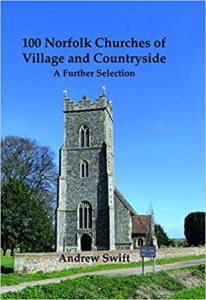 100 Norfolk Churches of Village and Countryside – A Further Selection
By Andrew Swift
Hardback, £20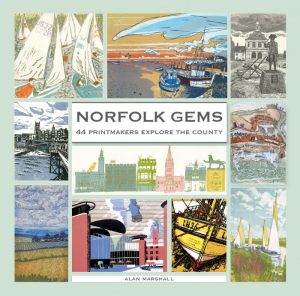 Norfolk Gems: 44 printmakers explore the county
By Alan Marshall
Paperback, £17.95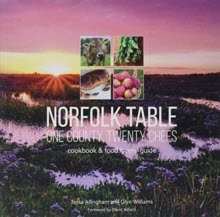 Norfolk Table: One County, Twenty Chefs : Cookbook and Food Lovers' Guide
By Tessa Allingham, Glyn Williams
Paperback, £19.95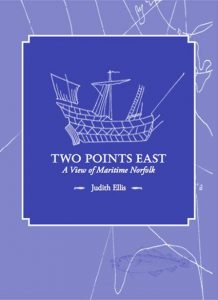 Two Points East – A View of Maritime Norfolk
By Judith Ellis
Hardback, £14.99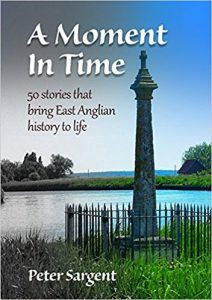 A Moment in Time – 50 Stories that bring East Anglian History to Life
By Peter Sargent
Paperback, £12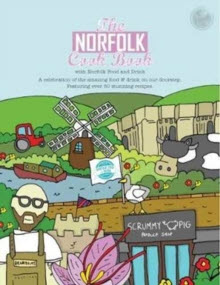 The Norfolk Cook Book : A Celebration of the Amazing Food and Drink on Our Doorstep : 21
By Kate Reeves-Brown
Paperback, £14.95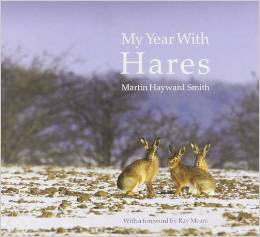 My Year With Hares
By Martin Hayward Smith
Hardback, £27.95
Martin Hayward Smith is a professional wildlife cameraman and photographer; he has travelled extensively working for the BBC, Discovery and many other companies.
Martin was commissioned to make a film about hares; during the making of this program he gained footage of behaviour never before seen. With unlimited access from a number of private locations by North Norfolk landowners, Martin worked on prime UK hare habitat, from Holkham, The Barshams to Burnham Market – an area that covers thousands of acres.
The book takes the form of diary entries, which are split into seasonal chapters. As well as hares, Martin documents through text and photographs other wildlife encountered while out in the field – including many farmland birds, foxes, deer etc.
Martin's text includes humorous incidents (getting stuck in a snowdrift and being dug out by the gamekeeper) and some interesting hare facts (females often try to castrate males during their boxing bouts!).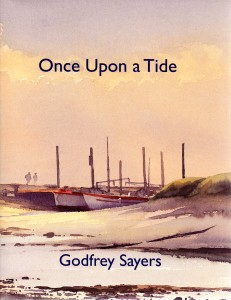 Once Upon a Tide
By Godfrey Sayers
Hardback, £19.95
Godfrey Sayers, from Wiveton, near Blakeney, has written Once Upon a Tide, which features his own watercolours of North Norfolk and pictures of important people in his life
The book includes the 1953, 1978 and 2013 floods and has a focus on the coastline's history, his experience of growing up and living in the area and what it means to different people.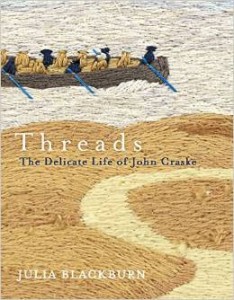 Threads: The Delicate Life of John Craske
By Julia Blackburn
Paperback, £16.99
John Craske, a Norfok fisherman, was born in 1881 and in 1917, when he had just turned thirty-six, he fell seriously ill. For the rest of his life he kept moving in and out of what was described as 'a stuporous state'. In 1923 he started making paintings of the sea and boats and the coastline seen from the sea, and later, when he was too ill to stand and paint, he turned to embroidery, which he could do lying in bed. His embroideries were also the sea, including his masterpiece, a huge embroidery of The Evacuation of Dunkirk.
Very few facts about Craske are known, and only a few scattered photographs have survived, together with accounts by the writer Sylvia Townsend Warner and her lover Valentine Ackland, who discovered Craske in 1937. So – as with all her books – Julia Blackburn's account of his life is far from a conventional biography. Instead it is a quest which takes her in many strange directions – to fishermen's cottages in Sheringham, a grand hotel fallen on hard times in Great Yarmouth and to the isolated Watch House far out in the Blakeney estuary; to Cromer and the bizarre story of Einstein's stay there, guarded by dashing young women in jodhpurs with shotguns.
Threads is a book about life and death and the strange country between the two where John Craske seemed to live. It is also about life after death, as Julia's beloved husband Herman, a vivid presence in the early pages of the book, dies before it is finished.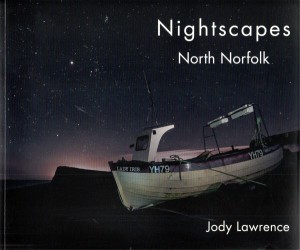 Nightscapes: North Norfolk
By Jody Lawrence
Paperback, £19.95
Nightscapes is a stunning collection of photographs taken at night that will make you look at the landscape in a completely new light – literally.
Jody's awe-inspiring pictures and easy to read accompanying text will appeal to connoisseurs of landscape art and budding night photographers.
His text includes brief explanations on how he achieved the pictures, the pitfalls of working at night and even interesting facts about the location he works in.
North Norfolk – A Painted Landscape
By Rachel Lockwood
Hardback, £25
Rachel Lockwood takes you on a journey around her studio in Cley next the Sea, visiting her favourite painting locations along the coast. The book is full of beautifully reproduced pictures of her oil paintings and sketches. The text is from Rachel's painting diaries, allowing the reader to gain an intimate knowledge of how an artist works, and the moods and events that influence how a piece of art is made.
Samphire Coast
By Robert Greenfield
Paperback, £9.99
A real-life heartfelt roller coaster at odds with an awesome and awe-inspiring renovation of an ancient tumbledown house, national calamities threatening ruination before a dream has hardly begun, dreaded hotel inspectors and errant guests from hell that will have you laughing and gasping at their blatant turgid audacity… Eye-opening anecdotes abound in this amusingly irresistible 'Red Carpet' foray into both the lighter and darker recesses of a unique British staycation.
North Norfolk – A Landscape Guide
By Graham Dunn
Hardback, £25
Follow a striking visual journey across this varied & constantly changing landscape. The route travels from west to east and embraces a wealth of diversity – remarkable coastline, salt marsh, rolling farmland, heathland and forests along with plentiful evidence of man's presence here since ancient times. All carefully captured in the often elusive light that these scenes deserve.
A Scandal at Felbrigg
By Trevor Heaton
Paperback, £9.99
The book tells of the marriage in 1861 of the eccentric young heir to Felbrigg to one of London's most celebrated courtesans, a woman with a succession of playboy lovers.
His family's desperate plan to save their estate from ruin created a scandal that shocked Victorian England.