The Holt Bookshop, Lion Court Yard, 26 High Street, Holt, Norfolk NR25 6BH
We are located behind the Black Apollo coffee shop and next to Baker & Larners furniture store in a sunny courtyard just off the High Street, with an entrance off New Street as well – just look out for The Holt Bookshop "road signs" at the entrance to the courtyard. For those familiar with the old shop in Apple Yard, Lion House Court is directly opposite, a few seconds walk.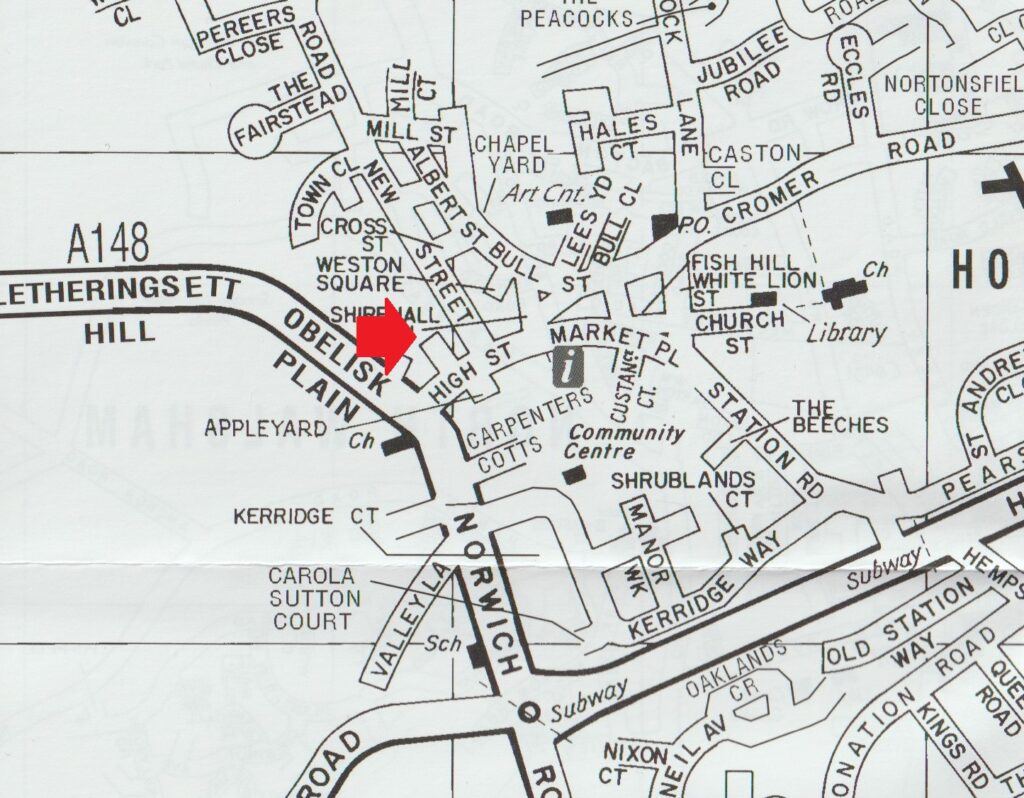 View The Holt Bookshop's location in Holt on Open Street Map
The Holt Bookshop has also been selected by The Feathers pub as part of their best of Holt feature on "Hidden Holt".
The article states: "Our charming small market town is full of character, with a rich history and a vibrant community. What sets this town apart from many others is its thriving independent shops, where you can browse unique and locally made items that you won't find anywhere else.
​To help you discover some of Holts Hidden treasures we have created a walking map of our town to act as your guide."